In Celebration of and to close out National Pharmacy Month
Howard University College of Pharmacy (HUCOP) - Office of Continuing Professional Education (CPE) in partnership with the National Pharmaceutical Association (NPhA)
~hosts~
The Third Howard University Opioid Symposium for Pharmacists and Other Healthcare Professionals
~entitled~
"

Addressing Racial Disparities in Pain Management and Opioid Analgesia: The Role of the Pharmacist in Improving Best Practice"
Tuesday October 31st, 2023 8am EST - 1:30pm EST
Date: Oct 31, 2023 08:00 AM - 01:30 PM
Fee
CE Hours
CE Units
Registration closes on Nov 07, 2023 10:00 PM
Activity Type
Target Audience(s)
Pharmacists
Pharmacy Residents
Pharmacy Students
Faculty
Fellows
Physicians
Physician Assistants
Nurse Practitioners
Other Healthcare Professionals
Accreditation(s)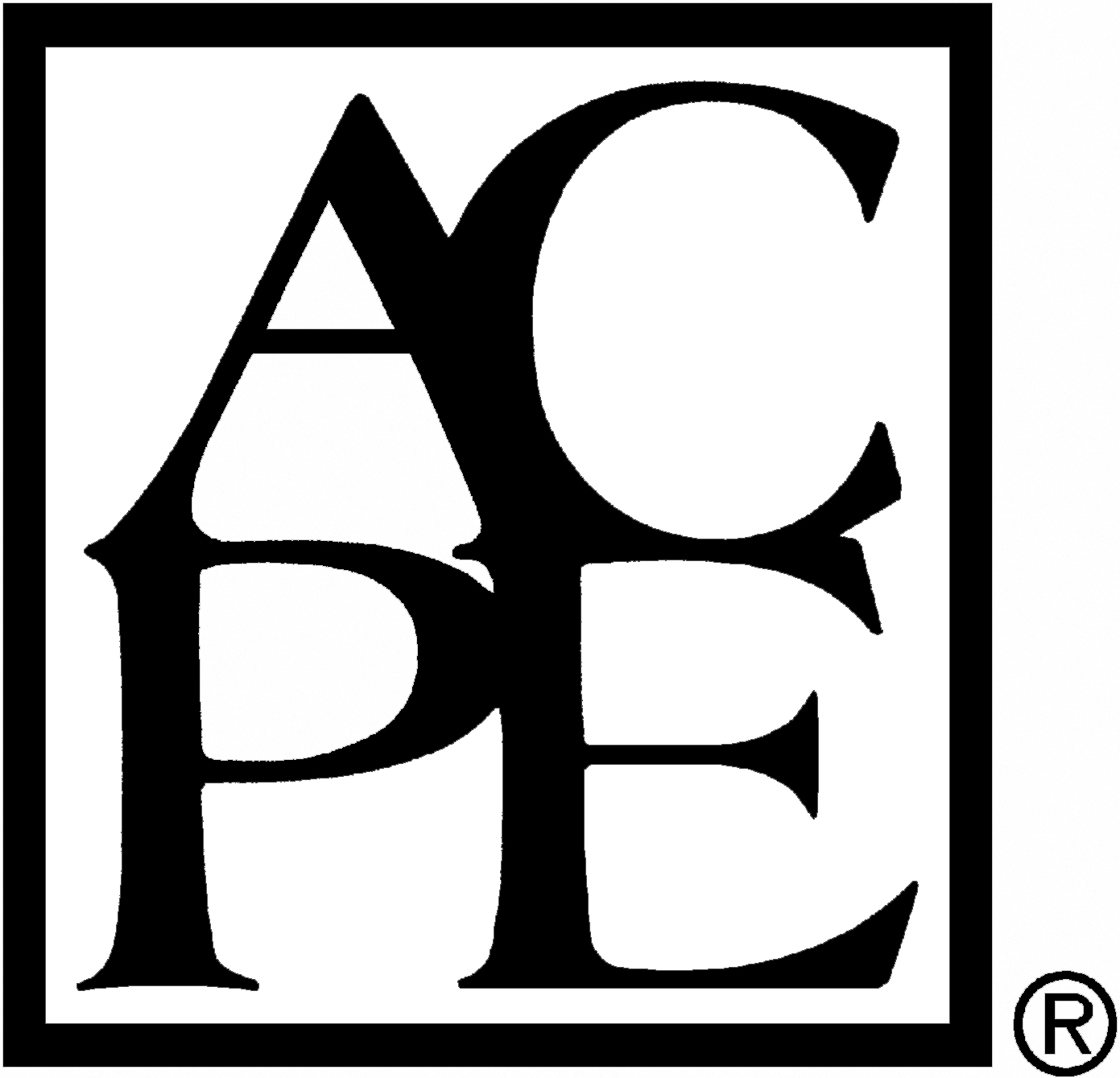 Accreditation Statement: Howard University College of Pharmacy is accredited by the Accreditation Council for Pharmacy Education as a provider of continuing pharmacy education.
Support
In 2011, the FDA (Food and Drug Administration) mandated that pharmaceutical manufacturers provide funds to educate health care professionals on the dangers of opioid addiction. These manufacturers, known as REMS Program Companies (RPCs), are the commercial source of grant funding for Opioid Analgesic REMS-Compliant Continuing Education; and served as grant sponsors. One of the main goals of the symposium will be to introduce participants to available clinical tools and resources meant to help patients at risk of substance use disorder.

This activity is supported by an independent educational grant from the Opioid Analgesic REMS Program Companies.

Please see https://www.opioidanalgesicrems.com/Resources/Docs/List_of_RPC_Companies.pdf for a listing of REMS Program Companies. This activity is intended to be fully compliant with the Opioid Analgesic REMS education requirements issued by the U.S. Food and Drug Administration (FDA).
ZOOM WEBINAR LINK & LOGIN INSTRUCTIONS
When: Oct 31, 2023 08:00 AM Eastern Time (US and Canada)
Topic: Howard University Opioid Symposium for Pharmacists and Other Healthcare Professionals_"Addressing Racial Disparities in Pain Mgmt&Opioid Analgesia:The Role of the Pharmacist in Improving Best Practice
Please click the link below to join the webinar:
https://howard.zoom.us/j/86063406715
Or One tap mobile :
+16469313860,,86063406715# US
+13017158592,,86063406715# US (Washington DC)
Or Telephone:
Dial(for higher quality, dial a number based on your current location):
+1 646 931 3860 US
+1 301 715 8592 US (Washington DC)
+1 305 224 1968 US
+1 309 205 3325 US
+1 312 626 6799 US (Chicago)
+1 646 558 8656 US (New York)
+1 253 205 0468 US
+1 253 215 8782 US (Tacoma)
+1 346 248 7799 US (Houston)
+1 360 209 5623 US
+1 386 347 5053 US
+1 507 473 4847 US
+1 564 217 2000 US
+1 669 444 9171 US
+1 669 900 6833 US (San Jose)
+1 689 278 1000 US
+1 719 359 4580 US
Webinar ID: 860 6340 6715
International numbers available: https://howard.zoom.us/u/kcRvLjmV7i
Or an H.323/SIP room system:
H.323:
162.255.37.11 (US West)
162.255.36.11 (US East)
115.114.131.7 (India Mumbai)
115.114.115.7 (India Hyderabad)
213.19.144.110 (Amsterdam Netherlands)
213.244.140.110 (Germany)
103.122.166.55 (Australia Sydney)
103.122.167.55 (Australia Melbourne)
149.137.40.110 (Singapore)
64.211.144.160 (Brazil)
149.137.68.253 (Mexico)
69.174.57.160 (Canada Toronto)
65.39.152.160 (Canada Vancouver)
207.226.132.110 (Japan Tokyo)
149.137.24.110 (Japan Osaka)
Meeting ID: 860 6340 6715
SIP: 86063406715@zoomcrc.com
Registration closes on Nov 07, 2023 at 10:00 PM
Objectives
Recognize the fundamental concepts of pain management, including definitions and mechanisms of pain
Explain the methods of assessing patients with pain and identifying potential risk factors for opioid use disorder
Identify a range of therapeutic options for managing pain, including non-pharmacologic and pharmacologic (non-opioid and opioid) therapies
Speaker(s)/Author(s)
Rebecca Hernandez, PharmD, BCPS
Clinical Pharmacist Practitioner, DC VA Medical Center
Activity Number
0010-9999-23-048-L08-P
Date: 10/31/23
Time: 08:15 AM - 09:30 AM
CE Hours
1.25
Objectives
Describe the integration of opioid analgesics into a pain treatment plan individualized to meet the needs of the patient
Explain the method of managing patients on opioid analgesics safely and effectively in the acute and chronic pain settings, including initiating therapy, titrating, and discontinuing, if appropriate and necessary
Identify effective tools for counseling patients and caregivers on the safe use of opioid analgesics, including proper storage and disposal
Speaker(s)/Author(s)
Adaku Ofoegbu, PhD, PharmD
Assistant Professor, Howard University College of Pharmacy
Activity Number
0010-9999-23-049-L08-P
Date: 10/31/23
Time: 09:30 AM - 10:45 AM
CE Hours
1.25
Objectives
Identify effective tools for counseling patients and caregivers about the use of naloxone for opioid overdose
Outline factors and methods in referring patients to a pain specialist, as appropriate
Identify and utilize the fundamental elements of addiction medicine (i.e., diagnosis, prevention, evaluation, treatment, and recovery of patients with opioid use disorder)
Identify and manage the care of patients with opioid use disorder
Speaker(s)/Author(s)
Jasmine Carpenter, PharmD, BCPS
Mental Health Clinical Pharmacy Specialist, DC Veterans Affairs Medical Center
Activity Number
0010-9999-23-050-L08-P
Date: 10/31/23
Time: 11:00 AM - 12:30 PM
CE Hours
1.50